WET
Artist(s)
Pupae
Genre
Harsh noise
Released
1 October 2013
Recorded
July - October 2013
Length
43 minutes
Label
Barrfparty
Price
Name your Price for digital download, $8.00 USD for CD
Cover artist(s)
Poowis
Download
Bandcamp
CD
Createspace



WET
is the sixth release by
Pupae
. It is also the second Pupae album to be released on physical CD, the first being
FEISTY FEISTY
.
Guest appearances on this album include analog(ue) noise by 3ternal's power electronics alias Noize Pervertz, pots and pans by Neon Rave Cats on Venus, and guitar by KFrohman.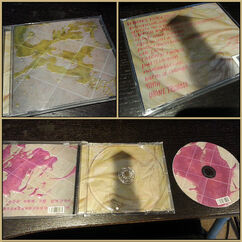 Track listing
Edit
URINE FOR A TREAT
poophell.exe
genie in a butthole
SUPER MEGA EJACULATOR 10 GAZILLION (feat. Noize Pervertz)
thick alien seepage
space girl ultraflex
poltergeist balls (feat. Neon Rave Cats on Venus)
sik [sic]
TALONS! TALONS!
put it innnnn
noxiousssssss
barnyard blender (feat. KFrohman)
filfth
URINE TROUBLE
Ad blocker interference detected!
Wikia is a free-to-use site that makes money from advertising. We have a modified experience for viewers using ad blockers

Wikia is not accessible if you've made further modifications. Remove the custom ad blocker rule(s) and the page will load as expected.